The First Impression
By Nilanjana Nandy - 14 Feb 23
Random words…not so random either.
It won't be a bad idea to ruffle some feathers.
No, not with the winged one, rather the one who seeks the winged?
Are the Red and the Green in conflict with each other? In the colour wheel, they are complementary.
Wandering through the woods to reach where usually I am…
The first week of the residency at the Jatayu Vulture Restaurant in Kawasoti has been a mix of many things. The vast expanse of green all around, the walk through the community forest, spotting so many different species of birds, a close look at the process of feeding vultures and their conservation was both exciting and intimidating, with a lot of learning. Along with that, conversations with environment activist DB Chaudhary, the Photo Circle Team and fellow residents will stay with me and definitely inform my ways of being and doing.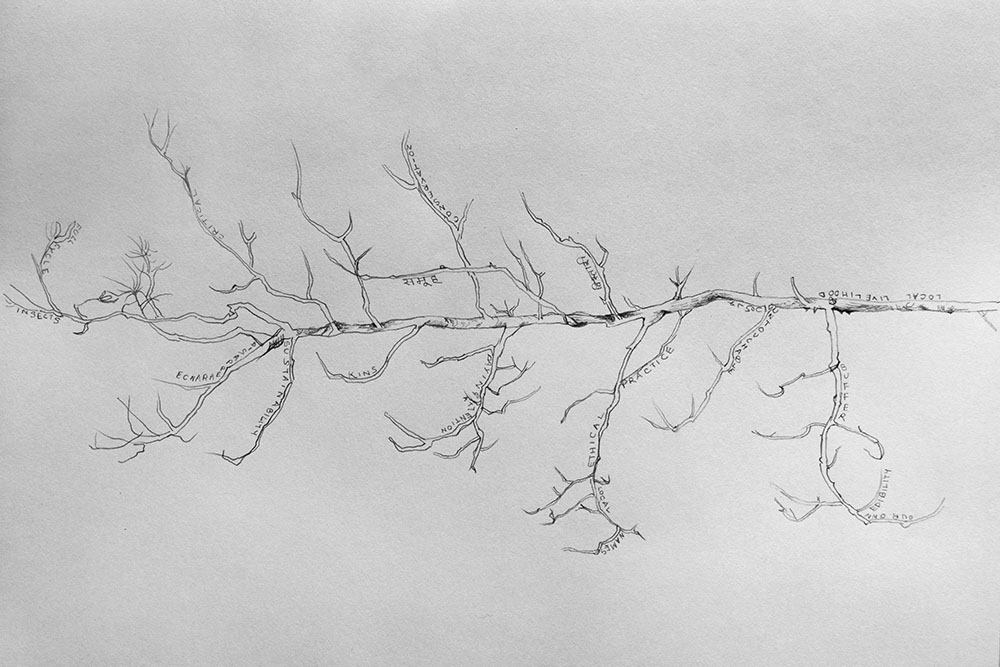 Often conservation stories are devoid of voices of actual people. With the residency, we met different people who perform the task on the ground, like the team at the Jatayu Vulture Restaurant and Mr. Birendra Mahato, activist and the museum director of Tharu Cultural Museum in Chitwan Community Conservation Nepal, and interacting with them is very different from reading about conservation in a book, a newspaper article or on the internet. Still, amidst these broad intense contexts, my mind keeps drifting towards the people around me: 'Who are they and what is their everyday life like?' 
In search of such anecdotes, I take a known route for now and visit some of the schools nearby. I am hoping to stumble upon many unknowns as I tread the familiar.
Nilanjana Nandy is an artist and educator. She draws, makes artist-books and sets up installations for people to collectively experience and exchange ideas. She has a MA (Painting) from the Faculty of Fine Arts, MSU, Baroda. Nandy is a part of PhotoKTM5's six-week residency program, which is being held at Jatayu Vulture